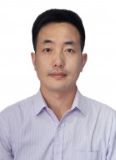 Prof. Shutao Wang
Zhejiang University, China
Biography:
Shutao Wang is a ZJU-100 young professor of College of Education, Zhejiang University, and a researcher of "Zhijiang Young Social Scholar" in Zhejiang province, a director of the Education Sub-commission of CSE (the Chinese Society of Education), and an executive director of the Home-School Collaboration Professional Committee of CSEDS (Chinese Society of Educational Development Strategy).
His research interests include governance of digital education, equality and ethics in education, the development and education of disadvantaged pupils, as well as educational policy and administration. He has written two monographs, and over 40 articles in SSCI and CSSCI journals (e.g. Computers in Human Behavior and Educational Research). Numerous his articles have been reprinted in their whole in Xinhua Digest and the Renmin University of China's Duplicate Newspaper and Periodical Materials database. He currently acts as a reviewer for a number of SSCI, CSSCI, and Springer Group journals and books. Prof. Wang has been the lead investigator on many projects (e.g. the National Social Science Foundation of China and the National Education Scientific Planning). Additionally, he has received the Second Prize of Science Research Famous Achievement Award in Higher Institution (Humanities and Social Sciences) from the Ministry of Education of China, as well as the First Prize for Excellent Achievements in Educational Science in Zhejiang Province.