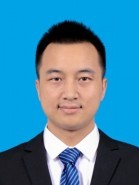 Dr. Shifei Duan
Associate researcher
Zhejiang University, China
Title:

Historical Changes, Conceptual Basis and Future Challenges of Global Universities
Abstract:

Since the 1990s, the wave of globalization has swept in, and the flow of teachers and students from a global perspective and the internationalization of courses have developed rapidly. Universities represented by first-class universities in the United States have established transnational campuses in different countries and regions around the world. Their school-running purposes and school-running actions reflect globality. A new form of internationalization of higher education is quietly taking shape. This new university form is a global university. A global university encourages teachers and students to conduct research on global issues, actively enhances the global nature of the curriculum, promotes the internationalization and international mobility of teachers and students, advocates academic cooperation and exchanges on a global scale, and integrates internationalization into teaching, research, Among the university functions such as service and cultural heritage. Compared with the traditional university form, the global university is still a new thing, and it is still developing and changing in an effort to achieve the balance and unity of "global" and "local". For the university view of global universities, it is necessary to conduct in-depth research on it from the aspects of its emergence and development, connotation and functions.
Keywords: global university; internationalization of higher education; overseas branch
Biography:

Shifei Duan, born in 1993, graduated from Tsinghua University in June 2021 with a doctorate degree in education. In September 2021, he was appointed as a distinguished associate researcher and master's supervisor of the College of Education, Zhejiang University. His main research directions are international organizations and global education governance, and the internationalization of higher education. He has published more than 20 academic papers in SSCI and CSSCI journals.