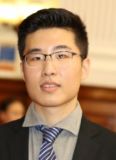 Prof. Lin Cong
Zhejiang University, China
Title:

National Education and Chinese Identity in Hong Kong
Abstract:

Hong Kong, as a former colony of the United Kingdom, is characterised as a hybrid of East and West. Traditional Chinese culture and values are grounded in Hong Kong, while Hong Kong has been also influenced by western thought in terms of education and governing and economic systems. Its colonial history is commonly seen as establishing many positive aspects of Hong Kong and shaping good qualities of its people, such as the value of rule of law, free speech, freedom of the press, and fluency in English. These features are believed to make Hong Kong more similar to western societies, and create a divide between people in Hong Kong, and their Mainland counterparts. These differences form the basis for some of Hong Kong's struggles with its relationship with Mainland China. To what extent Hong Kong people share Chineseness, or Chinese identity, with Mainland counterparts has thus become controversial. The majority of people in both Hong Kong and China share Han Chinese ethnicity, which has been used by both the Chinese government and the Hong Kong government to promote a blood-based idea of Chineseness for decades. Yet, this encouragement of a blood-based idea of Chineseness is challenged by some Hong Kong people. According to them, although the majority of Hong Kong people are ethnic Chinese, other factors, such as political ideology, economics, birthplace, language, and lifestyle, are more vital to the formation of Hong Kong identity. They tend to highlight differences rather than similarities between Hong Kong and Mainland and between themselves and Mainland counterparts. This talk explores the reasons of forming the issues regarding national education and Chinese identity in Hong Kong. It also examines some controversial issues surrounding the education for Chinese identity in today's Hong Kong.
Biography:
Cong LIN (Jason) is "ZJU 100 Young Professor" in the Department of Education, College of Education at the Zhejiang University. He holds a PhD from the Faculty of Education at the University of Hong Kong. He was also a Fulbright Scholar at Harvard University. His research interests include philosophy of education, civic/moral/multicultural education, and identity. His research has been published in well-regarded journals, such as Asia Pacific Journal of Education, Educational Philosophy and Theory, and Studies in Philosophy and Education. He has co-edited a book about teacher education and written chapters in The Springer Encyclopedia of the United Nations Sustainable Development Goals.